Home > Archives > 2008-02-04
2008-02-04
2008-02-04 (Mon)
Uncategorized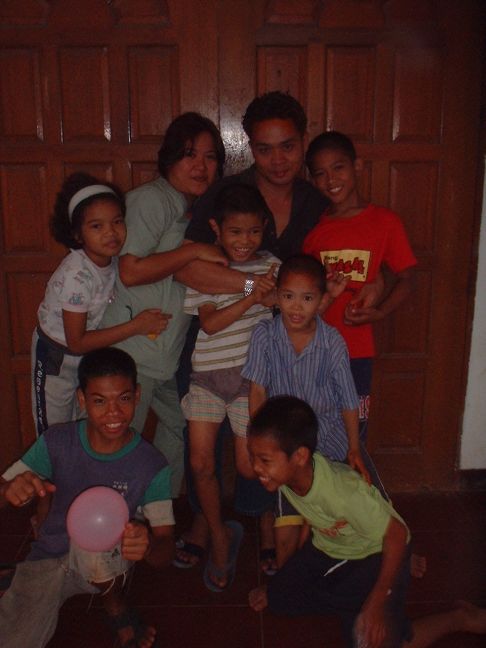 こんにちは!元気ですか?写真は、希望の家のの子供たちです。彼らは、この施設で生活が出来きます。ある日、ケアギーバーがOJTでその施設を訪れました。子供達は一緒に遊んでくれるので、楽しいようでした。
Have a good day blog viewers! How are you there? I hope all of you are doing fine. These are the children of home of hope. Happy they are because they are secured from the institution where they live. One day, unexpected moment where caregivers do their duties on this place. For them a sign of happiness because they know that these people will show love to them. And it happens, caregivers became their playmates, teacher, helper and above all as parent. This event will be carry throughout their journey because once in their lives they feel completeness in the family. This would served as the happiest moment of their entire life. Because nobody do this to them except the trainees and volunteers.
2008-02-04 (Mon)
Uncategorized
こんにちは!貴方には子供が居ますか?彼らにとって何が大切なのでしょう?子供達には、愛する、気にかける、理解する、誉める事が必要です。これらを理解する事は、ケアギーバーにとって必要です。子供達は、自分達を注目してほしいと思ってます。また、簡単な事でも、出来れば誉めてもらいたいと思ってます。但し、物を与えすぎるのはダメです。我慢させる事も必要ですから。此れが、子供達と接する大切な事です。
Have a pleasant day to all blog viewers! By the way, do you have a child? What is important for them? A child needs to be love, care, understand and praise them. These are the vital roles of a caregiver of what to do with them. They seek attention to be recognize of what they are doing. Aside from it, they like to be praise in a simple way. But beyond the things positively they shown to you, tantrums is your enemy. A negative situation wherein your patience must set in. Entrust to the child his/her action. The best way to handle tantrums.
Home > Archives > 2008-02-04
Profile

Name: Leonor
Female, 28
Location: bacolod city PH
College: St.La Salle University


Calendar

Recent Entries

Recent Comments

Categories

Archives

Tag Cloud